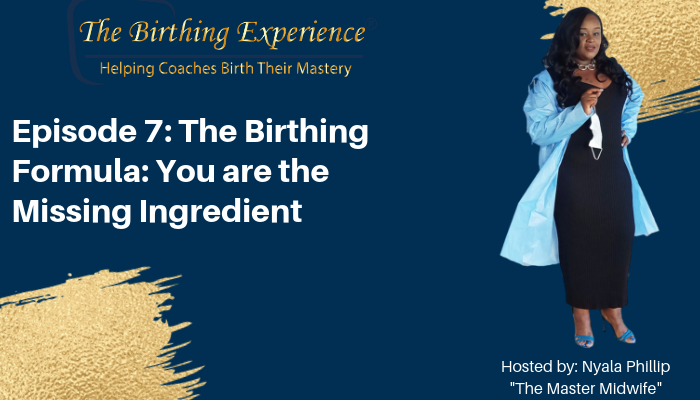 What to expect on this episode:
A formula is any fixed or conventional way of doing something; a recipe – like a formula for success; or a set of specifications.
When it comes to giving birth to your Mastery, people oftentimes like to prescribe a formula for your individual success but fail to include the main ingredient…YOU.
You are the missing ingredient to Mastering your Messaging.
In this episode we talk about the four elements of your message that MUST include YOU in order to become a Master at what you do.
Check it out and be sure to subscribe and leave a comment!
Subscribe: Apple Podcasts/iTunes | Android Devices | Sticher | RSS
RESOURCES:
Struggling to communicate your message? 
Use the Master Your Message Workbook to craft a message that's unique to you and speaks directly to the hearts of your clients. Download Here
Are you looking for help growing & scaling your coaching Business? Join our Facebook community for daily resources, accountability, and tools. Connect with 2k + other coaches and consultants who're winning in their space! JOIN US HERE